New Screenshots
I uploaded a set of new screenshots of the upcoming version 0.95 of dbscript.
Data Diagram
dbscript 0.95 adds the capability to generate Data Diagrams from imported and uploaded SQL Server database schemas: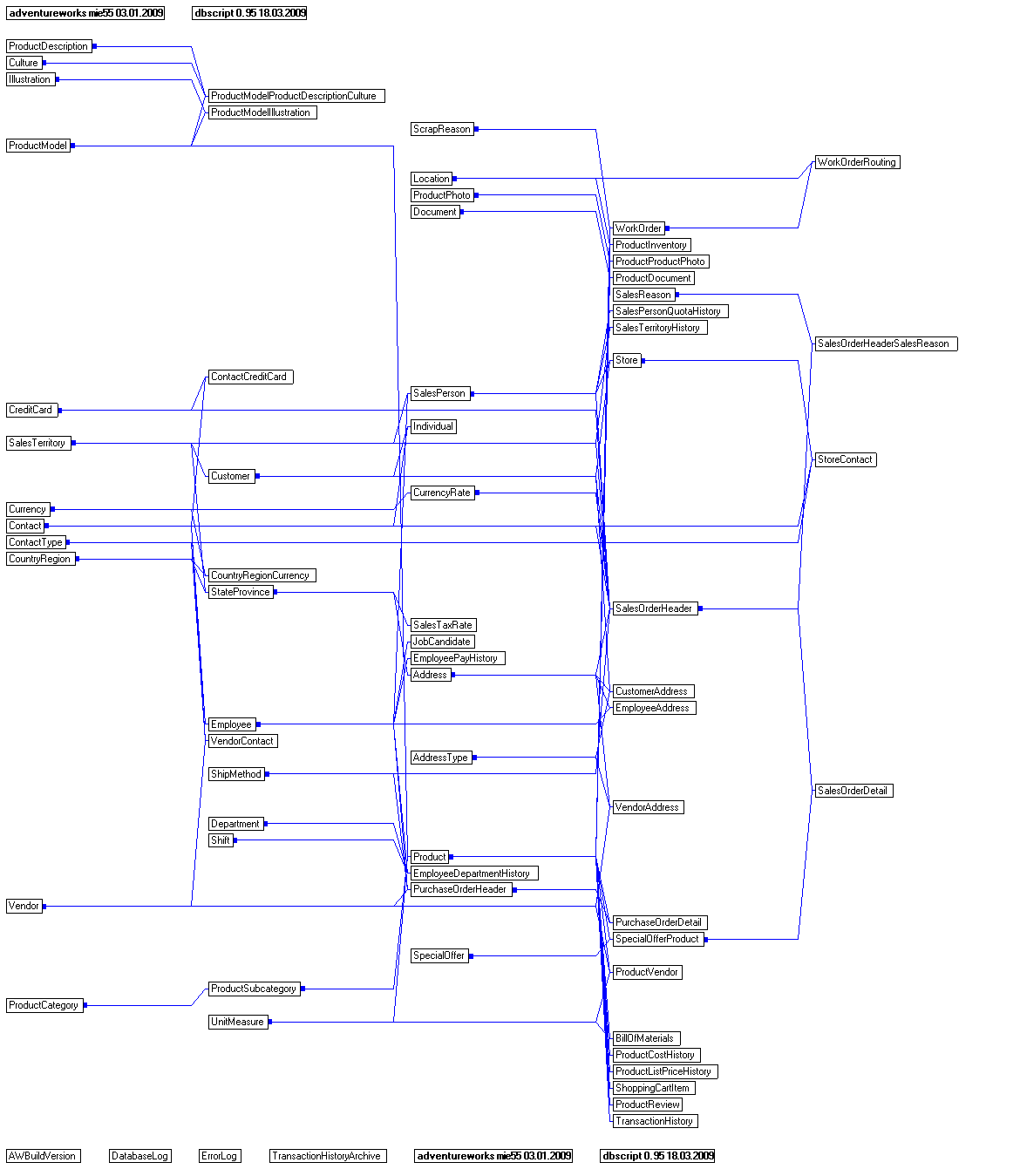 AdventureWorks data diagram generated by dbscript
This diagram gives a quick overview of tables and their relations, which makes it easier to create a full data diagram with Management Studio (or Enterprise Manager).
The latest version of dbscript is available for download here.